Below are the
2023

Land of Lincoln PETS Speakers
Info on 2024 Speakers will be coming soon!
Gordon R. McInally of Scotland
2023-24 Rotary International President
McInally, a graduate of dental surgery at the University of Dundee, owned and operated his own dental practice in Edinburgh. He was the chair of the East of Scotland branch of the British Paedodontic Society and has held various academic positions. He has also served as a Presbytery elder, chair of Queensferry Parish Congregational Board, and commissioner to the church's general assembly.
A Rotary member since 1984, McInally has been president and vice president of Rotary International in Great Britain and Ireland. He has also served Rotary International as a director and as member or chair of several committees.
McInally and his wife, Heather, are Major Donors and Benefactors of The Rotary Foundation. They are also members of the Bequest Society.
Jenny R. Stotts, MA, MS, LSW
Membership Chair 2020-2024, Rotary District 6690
Assistant Rotary Coordinator 2022-2025, Zone 30
Youth Ombudsman, State of Ohio
Jenny Stotts currently volunteers as the Membership Chair of Rotary District 6690 and as an Assistant Rotary Coordinator for Zone 30. She is a charter member and past president of the Rotary Club of Athens Sunrise. As president, she led her club through a period of growth, inducting 27 new members in a single year, while also supporting the re-starting of a local Rotaract Club. Her favorite Rotary activities include RYLA and Paddle for Polio Plus, an annual event featuring kayaks. Professionally, Stotts is the Youth Ombudsman for the State of Ohio. She describes herself simply as: Mother, Wife, Friend, Social Worker, Rotarian and Trouble-Making Millennial.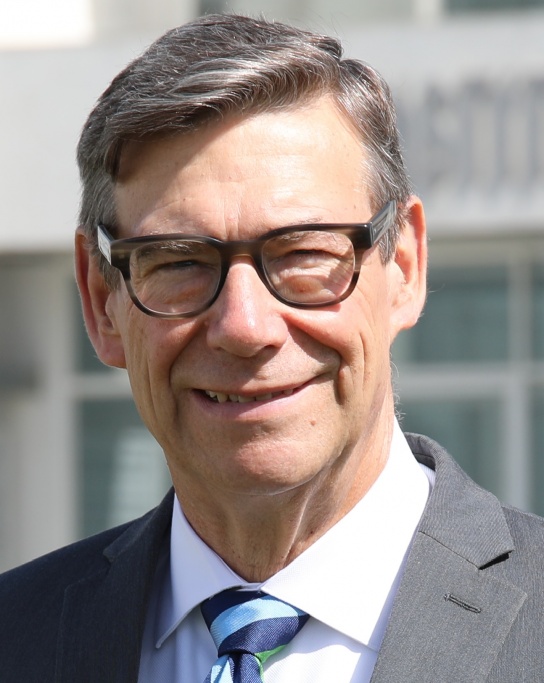 Dr. Kenneth Holland
President Emeritus
American University of Afghanistan
Kenneth Holland earned a Ph.D. in Political Science from the University of Chicago and master's degree in Government from the University of Virginia. He is a Professor of Law at O. P. Jindal Global University in Sonipat, India, and President Emeritus of the American University of Afghanistan. He is the former President of the Association for Canadian Studies in the United States. He was the Senior Civilian Adviser to the NATO Rule of Law Field Support Mission in Afghanistan and is a scholar and practitioner of building rule of law and democratic institutions in failed and failing states. He has implemented development grants in many countries, with funding from the World Bank, Asian Development Bank, United States Agency for International Development and United States Department of State. He has been a Rotarian since 2003. He, his wife Dr. Julie Holland and their Afghan rescue dog Spinney live in Muncie, Indiana.
Monica Nia Jones
Miss Illinois 2022
Monica Nia Jones of Chicago was crowned Miss Illinois 2022 in June of last year, at Marion Cultural Arts & Civic Center in Marion. She represented Illinois and competed for the title of Miss America 2023 at the Mohegan Sun in Uncasville, Connecticut in December 2022 where she was in the Top 11 and the People's Choice winner.
Beth Stubbs
Director 2023-25
Beth Stubbs is the Rotary International Director Elect for Zones 30 and 31 service during 2023-25. A Rotarian since 1991, Beth is a member of the Rotary club of Maryville in Maryville, TN. She is currently serving as Leadership Development Co-Chair in District 6780.